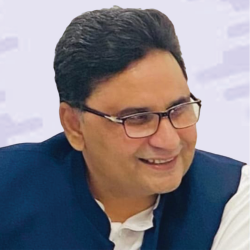 I am honored to lead Qita Developers, a dynamic force in Pakistan's real estate sector. Our commitment to excellence is unwavering, and we're excited to introduce Pakistan's premier online real estate portal. Together, we're shaping the future of real estate in Pakistan.
The global real estate industry is on the rise, with a staggering estimated worth of $10-$12 trillion, encompassing various property categories such as industrial, commercial, agricultural, and residential. Closer to home, Pakistan's Bureau of Statistics values the local real estate sector at approximately $300 billion.
At Qita Developers, my vision is clear and resolute: to redefine and elevate the real estate experience in Pakistan. We are committed to being the beacon of innovation, transparency, and client-centricity in the industry. Together, we will unlock the full potential of Pakistan's real estate landscape, making dreams come true and fostering positive change.
As we embark on this exciting journey, I have every confidence that the best of Qita Developers, as an online real estate powerhouse, is yet to unfold.
Let's Collaborate and Build the Future of Real Estate in Faisalabad, Together!